 Calendar Updated on November 07, 2023 at 12:02 pm
November 2023
| | | | | | | |
| --- | --- | --- | --- | --- | --- | --- |
| Sun | Mon | Tue | Wed | Thu | Fri | Sat |
| | | | 1 | 2 | 3 | 4 |
| 5 | 6 | 7 | 8 | 9 | 10 | 11 |
| 12 | 13 | 14 | 15 | 16 | 17 | 18 |
| 19 | 20 | 21 | 22 | 23 | 24 | 25 |
| 26 | 27 | 28 | 29 | 30 | | |
December 2023
| | | | | | | |
| --- | --- | --- | --- | --- | --- | --- |
| Sun | Mon | Tue | Wed | Thu | Fri | Sat |
| | | | | | 1 | 2 |
| 3 | 4 | 5 | 6 | 7 | 8 | 9 |
| 10 | 11 | 12 | 13 | 14 | 15 | 16 |
| 17 | 18 | 19 | 20 | 21 | 22 | 23 |
| 24 | 25 | 26 | 27 | 28 | 29 | 30 |
| 31 | | | | | | |
January 2024
| | | | | | | |
| --- | --- | --- | --- | --- | --- | --- |
| Sun | Mon | Tue | Wed | Thu | Fri | Sat |
| | 1 | 2 | 3 | 4 | 5 | 6 |
| 7 | 8 | 9 | 10 | 11 | 12 | 13 |
| 14 | 15 | 16 | 17 | 18 | 19 | 20 |
| 21 | 22 | 23 | 24 | 25 | 26 | 27 |
| 28 | 29 | 30 | 31 | | | |
February 2024
| | | | | | | |
| --- | --- | --- | --- | --- | --- | --- |
| Sun | Mon | Tue | Wed | Thu | Fri | Sat |
| | | | | 1 | 2 | 3 |
| 4 | 5 | 6 | 7 | 8 | 9 | 10 |
| 11 | 12 | 13 | 14 | 15 | 16 | 17 |
| 18 | 19 | 20 | 21 | 22 | 23 | 24 |
| 25 | 26 | 27 | 28 | 29 | | |
March 2024
| | | | | | | |
| --- | --- | --- | --- | --- | --- | --- |
| Sun | Mon | Tue | Wed | Thu | Fri | Sat |
| | | | | | 1 | 2 |
| 3 | 4 | 5 | 6 | 7 | 8 | 9 |
| 10 | 11 | 12 | 13 | 14 | 15 | 16 |
| 17 | 18 | 19 | 20 | 21 | 22 | 23 |
| 24 | 25 | 26 | 27 | 28 | 29 | 30 |
| 31 | | | | | | |
April 2024
| | | | | | | |
| --- | --- | --- | --- | --- | --- | --- |
| Sun | Mon | Tue | Wed | Thu | Fri | Sat |
| | 1 | 2 | 3 | 4 | 5 | 6 |
| 7 | 8 | 9 | 10 | 11 | 12 | 13 |
| 14 | 15 | 16 | 17 | 18 | 19 | 20 |
| 21 | 22 | 23 | 24 | 25 | 26 | 27 |
| 28 | 29 | 30 | | | | |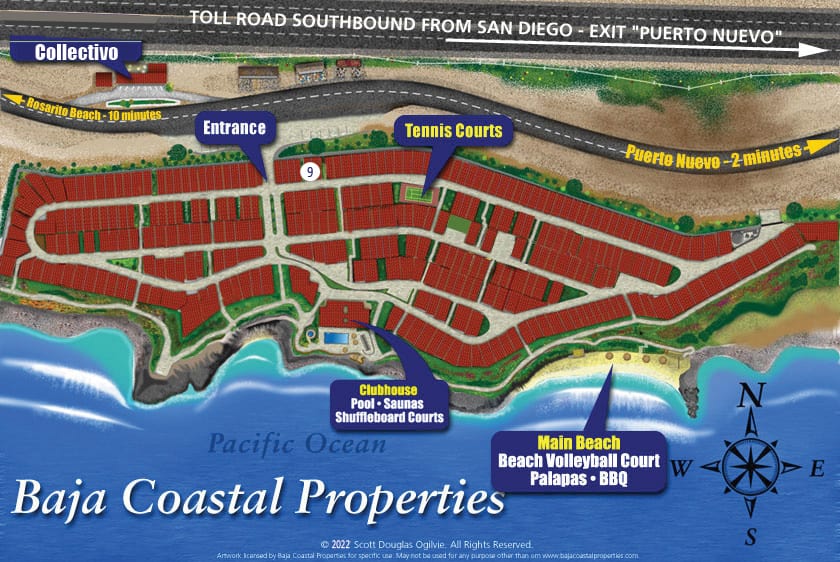 Decorated with local artistry this home  provides lots of space for a group/family of 8. The main balcony overlooks the bay and provides plenty of space for a group to gather.
The side patio offers space to BBQ and store your boards.
View the surf break from the upper level of the home thru the floor to ceiling windows overlooking the patio and ocean.
This home is a great choice for families and can be coupled with nearby homes for  larger groups.
View this property location in Google Maps
Amenities:
Bedroom 1 – Queen size bed
Bedroom 2 – Queen size bed
Bedroom 3 – Queen size bed
Bedroom 4 – Double size bed
52″ LED HDTV with Community Cable
Wifi Internet
Propane BBQ – Gas provided
Indoor Fireplace – Bring your own wood
Parking for 2 vehicles (1 in covered space)
Previous Guests are Raving...
"Place is beautiful inside and out. Location was perfect. Very quiet and safe community. Highly recommend."
"Thank you so much. It was a great time and very comfortable house to be in. Las gaviotas is always such an amazing place to be."
"Awesome home, amazing views, Georgia's community!"
"We had a wonderful weekend getaway here. Las Gaviotas is a great neighborhood, with easy beach access. Kaelyn & Heather's accommodation is both spacious and comfortable, and offers a beautiful view of the neighborhood and beach."
"The house is beautiful, the photos don't give it justice. High ceilings, great decor, each room is provided with a fan which is nice since it can get pretty hot in Gaviotas. Kitchen is stocked with all the supplies you need. Kaeyln & Heather also responded quickly to all my concerns and questions."
"Excelente lugar , alberca , playa privada, muy seguro los guardias muy estrictos."
"Such a great location, surf was good and beach wasn't too crowded. Nice spacious home and balcony to enjoy with friends/family. Would definitely come back here"
"My family and I had a wonderful stay at Cielito Lindo. The place is clean, spacious, and it has a beautiful view of the ocean. I would definitely stay again!"
"Great experience."
"A truly wonderful place to stay! Beautiful home with marvelous architecture and decor. Would definitely return! Las Gaviotas is amazing!"
Ready to find out more?
Drop us a line today for a free quote!