Las Gaviotas Rentals, Club Morena Rentals, San Antonio del Mar Rentals The Best of Rosarito Beach!
Our Las Gaviotas rentals are the Best in Baja! Baja Coastal Properties specialize in vacation rentals along the beautiful Baja Rosarito Beach coastline. Our Las Gaviotas, Club Morena, San Antonio, and Costa Bella homes and condos are in demand year-round. Book your stay in a Las Gaviotas rental, or other local community early since they usually sell out when the weather is great and the surf is up.
Golf Anyone?
Locally, we have two golf courses, Baja Mar for beautiful ocean holes, comparable only to Pebble Beach.
Another, more difficult, is the tight course at Real Del Mar, where 10 yards to the left or right means you are buying another ball.
Surf
Las Gaviotas is #1 on the surfing tour, however Baja Costal Properties offers a variety of Las Gaviotas rental homes and condos in Club Morena, Costa Bella and San Antonio rentals! Individual home decor styles range from cute Mexican charmers to elegant haciendas and stylish condos.  Complete with in-home and community amenities. Choose from ocean view or oceanfront homes. From two bedrooms to five bedrooms.
Food
Food is #1 here! Nothing beats Splash! Fresh seafood and traditional Mexican cuisine, Live music, when available, only adds to your enjoyment.
Looking for a Spa Day? Las Rocas has everything that you would like while in Las Gaviotas. Their spa has everything from mani and petti, to deep tissue massage. Make sure to make an appointment the next time you rent a home in  Las Gaviotas!
The biggest secret is KM31 Barbershop, where you can have a pint of microbrew, while getting the finest cut a man has ever had. Beards, mustaches, no problem. Plan on an hour to relax and enjoy. Once completed, your significant other will not recognize you.
The list of beers will surprise you, but the skills and professionalism will convince you to tell others.
The owner, Fidel, is very kind and is fluent in English, for those that do not care to speak the language of the country they are visiting.
Current Communities
Las Gaviotas Rentals, Club Marena Rentals, San Antonio del Mar Rentals, Costa Bella Rentals
Every home has an ocean view!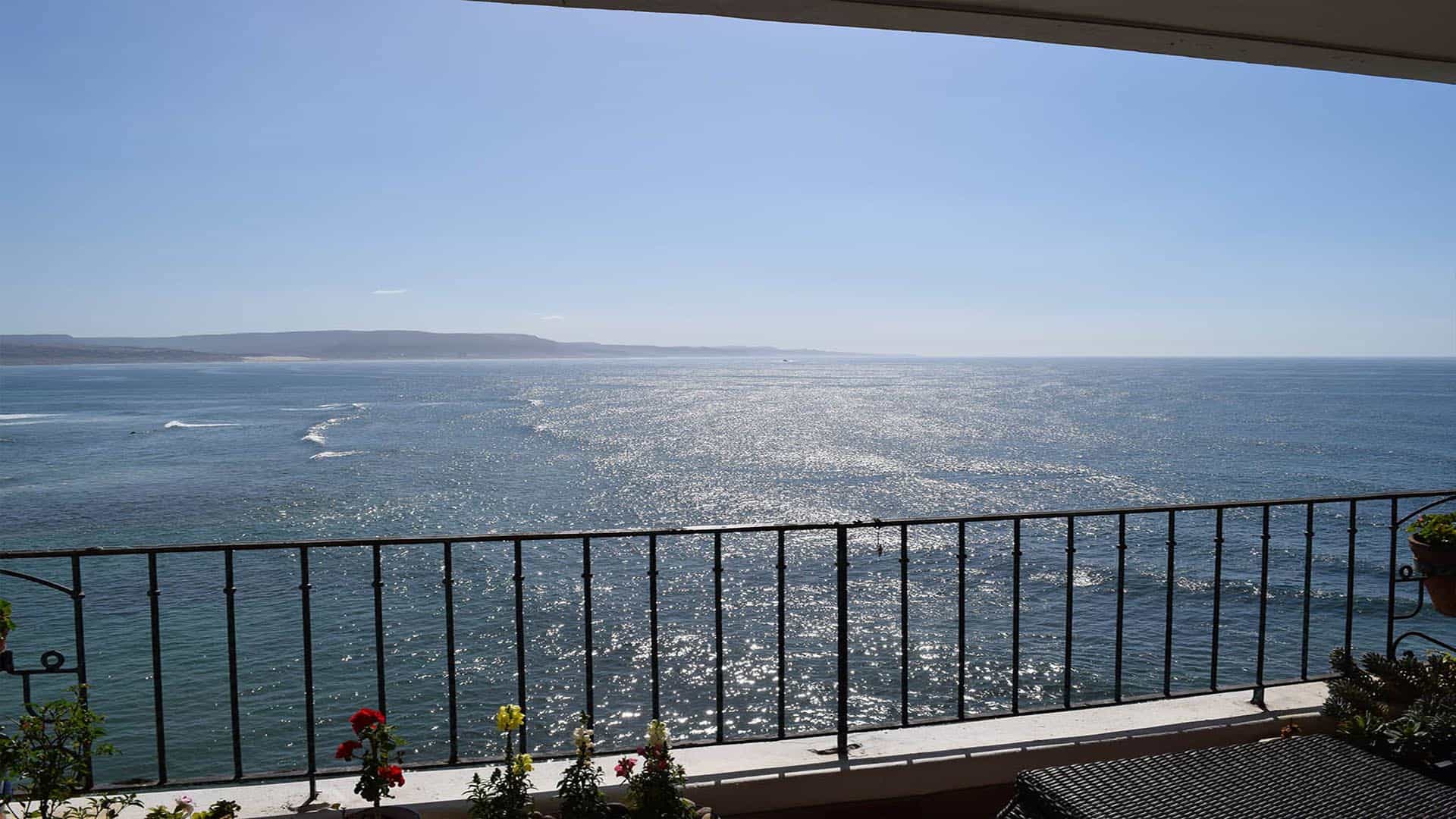 Las Gaviotas Rentals
Our Las Gaviotas rentals, the #1 reason to come to Rosarito Beach, is our specialty! Though we have rentals in other communities in Rosarito Beach, Las Gaviotas is favored by all. Perfect point break, amenities galore.  Las Gaviotas is located at KM 41.5 which is just a short drive south of Rosarito Beach.  Our Las Gaviotas rentals are ideal for vacationers who want to enjoy the restaurants and shopping in town, but like the private beach access, tennis courts, pool, Jacuzzi and shuffle board.  The oceanfront "Malecon" is perfect for strolling anytime of the day.  The Las Gaviotas most famous attraction is the amazing surf break. Making it a prime destination for surfers from all over.
Club Marena Rentals
The Club Marena Rentals, located at KM 38.5 provides easy access to the well-known K38 surf spot.  Not a surfer. . .a Club Marena rental is a wonderful spot to relax on your private terrace.  Stroll along the oceanfront path.  Take advantage of the private beach, community pool, Jacuzzi or tennis courts.  Whether standing on your terrace or walking along the oceanfront you will enjoy the beautiful view of the southern coastline. Make sure to watch for whales, as they frequently stop for a rest in front of the condos.
San Antonio Del Mar Rentals
North of Rosarito Beach, San Antonio Del Mar rentals have huge homes for rent. San Antonio del Mar is located at KM 19.  This sprawling gated community is situated 10 minutes north of Rosarito Beach and 15 minutes south of Tijuana.  Approximately 10 miles from the San Ysidro border crossing, our San Antonio Del Mar rentals offer plenty of options to explore the area.  Tijuana's rich culture provides for an endless supply of activities, food, beer and tequila tastings.  The Real Del Mar golf course is located just a short drive across the freeway.  Where golfers can enjoy playing golf while overlooking the Baja Coastline and coastal hills. Our San Antonio Del Mar rentals have one of the longest beaches in the area with a fantastic view of Mexico's own Coronado Islands.
Costa Bella Condominiums Rentals
Visit our Costa Bella Rentals, in the Costa Bella Club Condominiums, located at KM-36.7 is a hidden gem.  This condominium community has one of the best ocean views along the coast.  Nestled atop the bluff, just south of the Calafia point, this quiet community is a great place to relax while soaking in the sun and enjoying the views.  Often overlooked for larger communities, Costa Bella rentals are centrally located to give guests full access to all the great attractions in the area.   Community amenities include pool and Jacuzzi.
Just north of your Costa Bella rental...
You will find the popular restaurants; Treinta Quattro Pizza, and the Popotla restaurant and bar where you can dine while enjoying live music, the panoramic view of the "Islas Coronado" and catch the action in the fishing village. If you happen to stop in on a Sunday you will get a glimpse of how the locals spend a fun (and very crowded) day at the beach! A bit further north is Baja studios; famous for hosting the filming of several Hollywood movies and shows. Including Titanic, Master and Commander and most recently Fear of the Walking Dead.
Rosarito Foodies
Heading south of you Costa Bella rental, will take you past Charly's Place, Christ of the Sacred Heart, K-38, Ollies Pizza and Puerto Nuevo.  Any one of these spots can provide you with countless hours of entertainment.
Feel like heading out and about, Rosarito Beach is 10 minutes north of Costa Bella rentals. Shops and restaurants are abundant in Rosarito and carry just about anything you can imagine . . .almost free (as the vendors often say)!
We Have it All!
Whichever community you choose for your Las Gaviotas rental, or Baja rental experience, we at Baja Coastal Properties look forward to assisting you in finding the perfect Las Gaviotas rental or wide-spread Rosarito Beach rental for your vacation in Northern Baja California.
5 Star Review Rentals!

"10/10! Highly recommend"
"Awesome! Kaelyn was super helpful and easy to communicate with."
"You can expect excellent communication with very quick responses from Kaelyn and Heather. Also, their properties I have stayed at have been beautiful and sparkling clean. Looking forward to going back."
"You cant go wrong with ocean front. This place was great. Furniture could use some updating but great place overall."