 Calendar Updated on November 07, 2023 at 12:02 pm
November 2023
| | | | | | | |
| --- | --- | --- | --- | --- | --- | --- |
| Sun | Mon | Tue | Wed | Thu | Fri | Sat |
| | | | 1 | 2 | 3 | 4 |
| 5 | 6 | 7 | 8 | 9 | 10 | 11 |
| 12 | 13 | 14 | 15 | 16 | 17 | 18 |
| 19 | 20 | 21 | 22 | 23 | 24 | 25 |
| 26 | 27 | 28 | 29 | 30 | | |
December 2023
| | | | | | | |
| --- | --- | --- | --- | --- | --- | --- |
| Sun | Mon | Tue | Wed | Thu | Fri | Sat |
| | | | | | 1 | 2 |
| 3 | 4 | 5 | 6 | 7 | 8 | 9 |
| 10 | 11 | 12 | 13 | 14 | 15 | 16 |
| 17 | 18 | 19 | 20 | 21 | 22 | 23 |
| 24 | 25 | 26 | 27 | 28 | 29 | 30 |
| 31 | | | | | | |
Ready to find out more?
Drop us a line today for a free quote!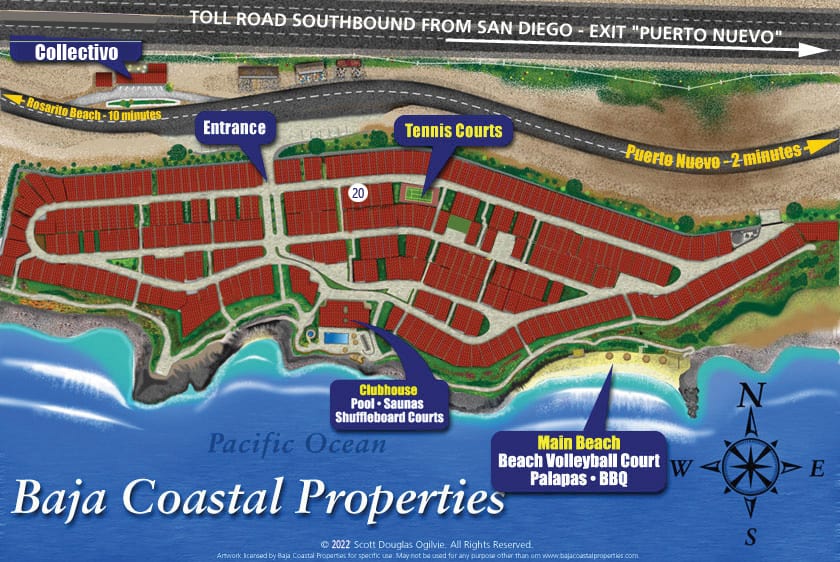 Las Gaviotas Jewel!
Spacious, Whitewater (Surf Break) Oceanview! Two master bedroom suites with vaulted ceilings, skylights and an open floorplan. Bonus 400 sq ft rooftop deck for greeting the sunrise and sunsets.
Private location, queen beds, linens and bath towels provided, well equipped kitchen, dining room, 50″ Flat screen HDTV, DVD player, wood burning fireplace and wifi.
Vonage and local phone privileges.
Centrally located in community. Steps to tennis courts, close to pool, Jacuzzi, shuffleboard and main surf beach.
Amenities:
Bedroom 1 – Queen size bed
Bedroom 2 – Queen size bed
50" Flat Screen SmartTV
Community Cable
WiFi Internet
Infrared Gas BBQ - Propane Provided
Indoor Wood Burning Fireplace - Bring your own firestarter (Wood available nearby)
Parking for 2 Vehicles
Previous Guests are Raving...
"Great spot, great host. We will be back. Thank you Kaelyn!"
"Always a good time at Las Gaviotas. Perfect place for small group. Everything was perfect. Above our expectations. Roof deck was a big win! Kitchen has everything you need."
"Had a wonderful week stay! Wifi was good enough for two work from home adults and one teen in online school. Clean, comfortable, great indoor and outdoor space, location and surf."
"Just what we needed for a weekend vacation. The views and the beach is amazing. Loved the relaxing and quiet atmosphere. The house had everything we needed for cooking meals and staying warm and comfortable at night. Enjoyed the patios and fireplace and games. Didn't want to leave!"
"We had an excellent stay at Kaelyn & Heather's place! The ocean view from the terrace and rooftop deck is really beautiful! The apartment has 2 large en suite bedrooms, where we slept very comfortably. It is fully equipped with glasses, cups, coffee makers – everything we could possibly need. The Las Gaviotas complex is my favorite, as it is perfectly situated for Rosarito, Ensenada and the wine country. Can't wait to go back!"
"Had an excellent experience here at K&H's beautiful home. The attention to detail and personal touches through out the house were very much appreciated and made for a memorable experience. We booked this property the night before, and the hosts were extremely helpful and responsive with their communication. We've stayed at Las Gaviotas a handful of times, and would definitely come back to this specific house. Thanks again!"
"My family had an amazing stay at Kaelyn & Heather's place over the Thanksgiving Holiday. The house recently had the kitchen and bathrooms remodeled. The kitchen space is amazing! A lot of thought and effort was put into the kitchen amenities available, I loved it! The place has an amazing rooftop sitting area and great view of the surf. We have stayed at many locations in Las Gaviotas over the 15 years we've been visiting and this place is on the top of my rebook list for sure!"
"It's true what some of the other reviews have said: the pictures don't do it justice. This place was clean, spacious, comfortable, and ideal views. Loved the balcony and roof top deck. Wow. All around stellar place and Heather was above and beyond with communication throughout the process. I will be back to this place again and again. Highly recommend."
"Best view, best spot! The hosts are awesome, we definitely want to come back!"