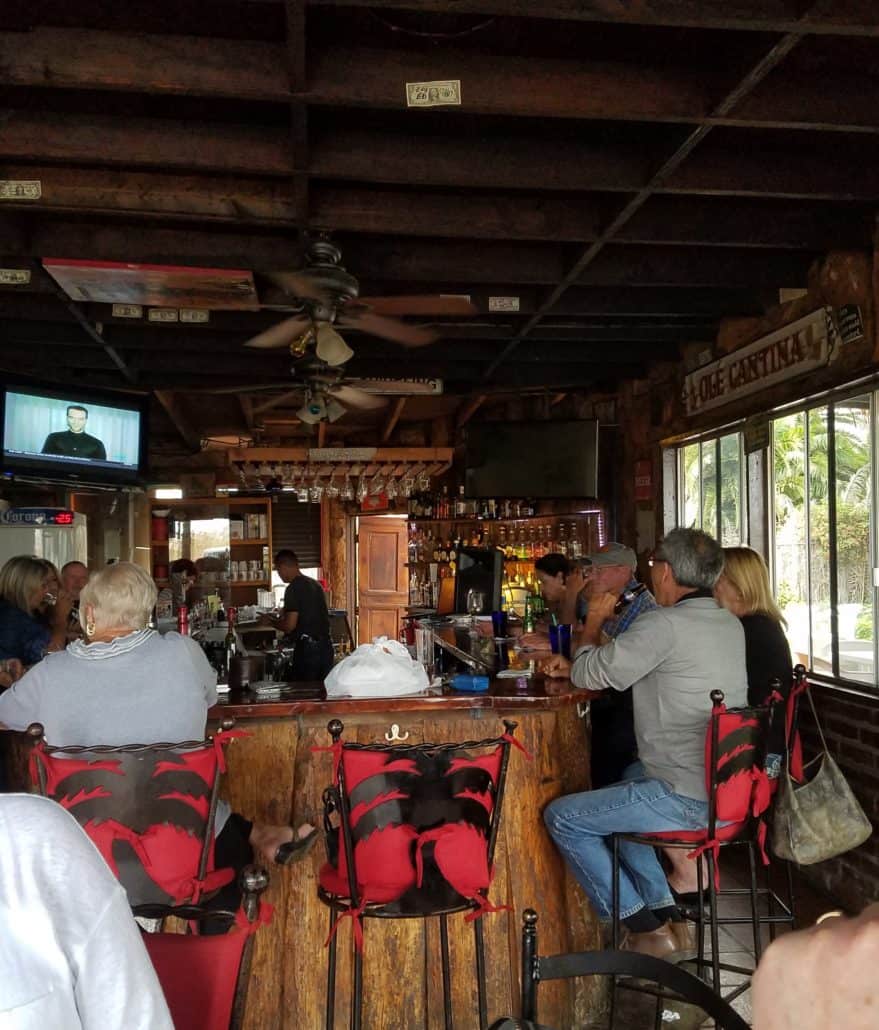 Stopped in for dinner at the Happy Hour, former location of Baja Cantiles. The chef used to be the chef at Bobby's by the Sea and the bartender from Paradise Grill.
Started off with some great authentic margaritas for $3.
The fried zucchini was crips and fresh. Not on the menu but a great find is the Portabella Mushroom Burger . . .a burger wrapped between 2 grilled portobello mushrooms. . . who knew. They have Kahlua pork, ahi poke, bacon cheeseburgers, steaks, french fries, onion rings (YUM) and more. All tended to by Chef Agapo. Margaritas, appetizer, dinner for 3 . . .$52.
Expect to see the local gringos hanging at the bar playing bar dice. Live music on the weekends.